Welcome on behalf of all the Parishioners and Catholic Communities of Bulwell, Bestwood and Hucknall.
At our Church, a very warm welcome awaits you. Thank you for stopping by and browsing our website. You will see from looking through these pages, a vibrant and diverse Catholic Community, who have opted to live by the faith of the Gospel of Jesus Christ!
We come from many nations and cultures with a deep sense of respect for the other. And while respecting the many and multiple gifts and traditions we each bring, we are one Universal Church, serving one Lord and Saviour Jesus Christ.
Fr John Joseph Martin
Parish Priest
 CORONAVIRUS UPDATE 8th January 2021
Public worship is suspended in Holy Cross, Hucknall and Our Lady of Perpetual Succour Bulwell with immediate effect until further notice. This is to ensure that those who are vulnerable are supported in following the advice to 'stay at home' and so that we as parishes contribute to the effort to deal with the pressure on the NHS and the risk to large groups of the population.  
If you are able and would like to continue to donate to Our Lady's Church by Standing Order, details are
Sort Code:30 96 18 account number: 01642187 Account Name: Our Lady of P Suc Bulwell RCP – your support is really appreciated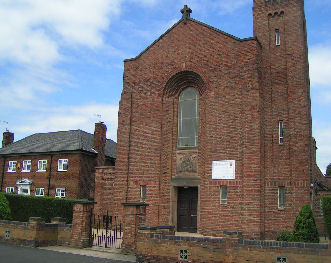 Our Lady of Perpetual Succour
Brooklyn Road, Bulwell NG6 9ES
Mass times, services and intentions for the coming week - All weekday Masses said in private at the moment
Please pray for:
The sick family members of all parishioners.  Also pray for all those who are in hospital or having treatment and those who are in nursing homes or being cared for at home.
Holy Cross Parish
Our Lady of Perpetual Succour