We hope you find this page about our parish groups helpful.
The combined parish of Our Lady of Perpetual Succour, Bulwell, The Divine Infant of Prague, Bestwood and Holy Cross  is an active and friendly community and, as you will see, there are lots of groups and organizations available for your interest.
This page provides information for some of the areas of our parish life.
If you would like to get involved with any of the groups, please don't hesitate to contact the office. Our parish needs you! You represent our parish.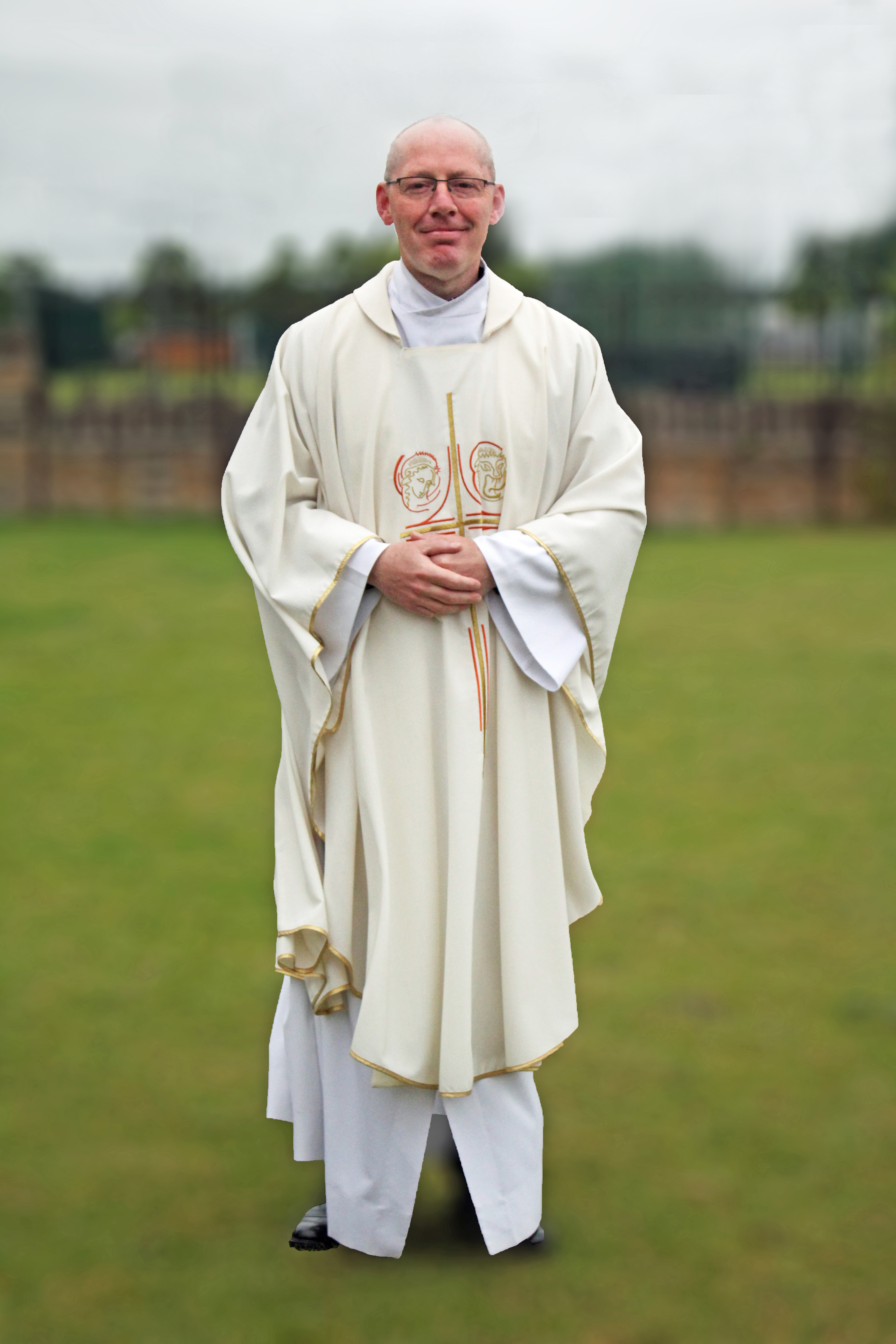 The aim of the Diocesan Adult Formation Department is to support the on-going growth in faith of adult members of our Catholic community in the Diocese of Nottingham by providing advice and training in catechesis and adult formation. Visit their website for the courses, events and retreats coming up. There are also links to resources and printable booklets.
Telephone Diane Williams on 0115 9539841 or email her at formation@nrcdt.org.uk if any further information is required or to be added to the Adult Formation mailing list.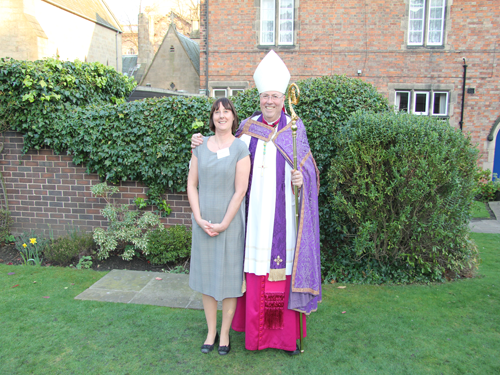 Our parish is fortunate to have a group of
altar
server
s (boys and girls of First Communion age and upwards) who assist the priest and deacon during the celebration of Mass and other liturgies, as required.
The white albs we wear (supplied by the parish) remind us of the baptismal calling which is at the heart of this and every ministry we undertake and make us aware of the great privilege of being able to assist at the
altar
of the Lord.
Although we do not work to a strict rota, we do expect, and rely on, a commitment to regular attendance to ensure the smooth celebration of our liturgies.
Our
server
s also help to prepare the
altar
for Mass and to ensure that the liturgical vessels are returned to the sacristy afterwards for safe keeping.
We are always eager to welcome new members who are able to commit themselves to this very important ministry.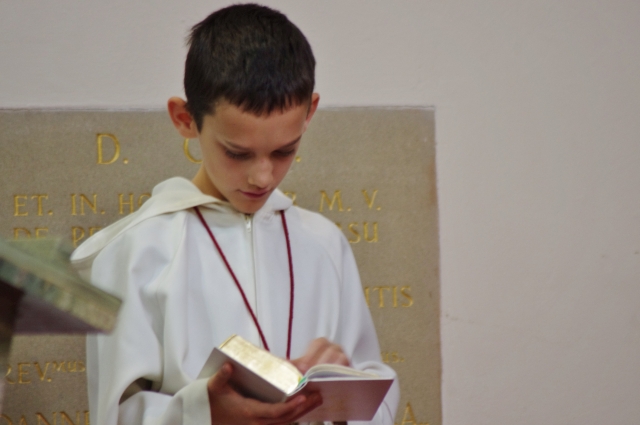 Bidding Prayers & Introduction
This group writes the Introduction and the Bidding Prayers for our weekend liturgy.
If you would enjoy composing prayers suitable for our liturgy, then please consider joining the team. We especially encourage young people to come forward. Guidelines and help will be provided.
If you would like to have your child baptised either at Our Lady's or Holy Cross Hucknall, then please come along to one of our next Baptism Classes.
Baptism Classes are suspended at the moment due to Covid 19.
Baptism are normally officiated by Fr. John or Deacon Martyn on the 3rd weekend of every month.
Dates available for Baptisms: To be confirmed
Baptisms can be either 12 noon (mid-day) on Saturday or during Mass on Sunday or immediately after Mass on Sunday.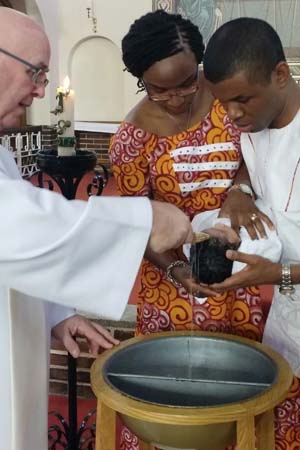 If you have any queries about the safeguarding of children in our parish, please contact  our parish representative Bridget Doyle.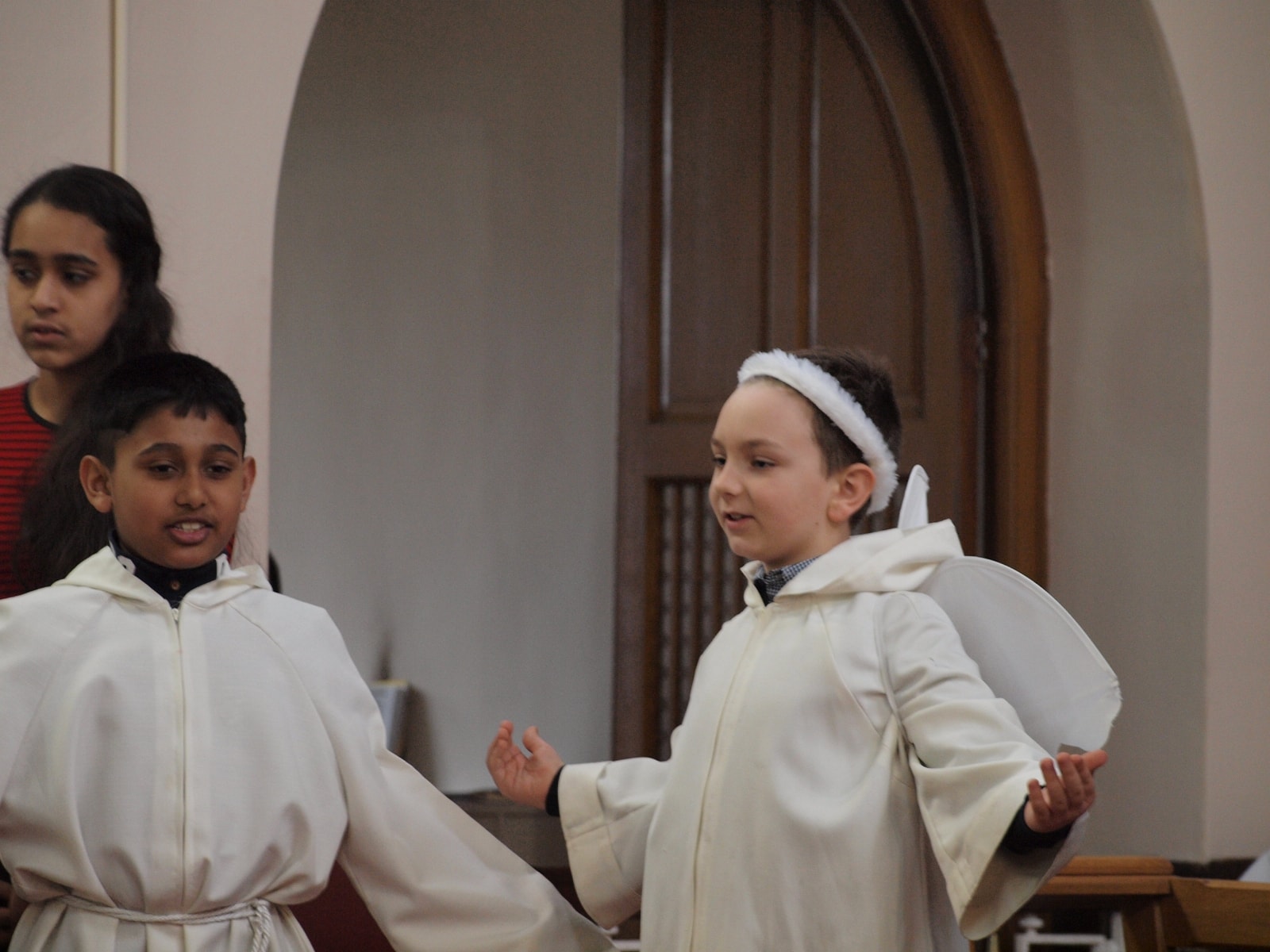 Held at the beginning of the Sunday Morning Mass at Our Lady's for children up to Year 3 school age.
Helpers are urgently needed! If you would like to get involved and help out at the children's liturgy, then please speak to Jane, Teresa or Fr John.
Who is not grateful that we have them (the people doing all the work in the background so we can have wonderful services in church)? And who is not grateful that we can sit down on benches without getting our clothes dirty? This is only possible because we have a group of people dedicating themselves to keep the church clean.
That group needs your help as soon as possible, especially in The Divine Infant of Prague. Please consider if you can give some of your time to this important ministry by which we can ensure that we have a clean and tidy church.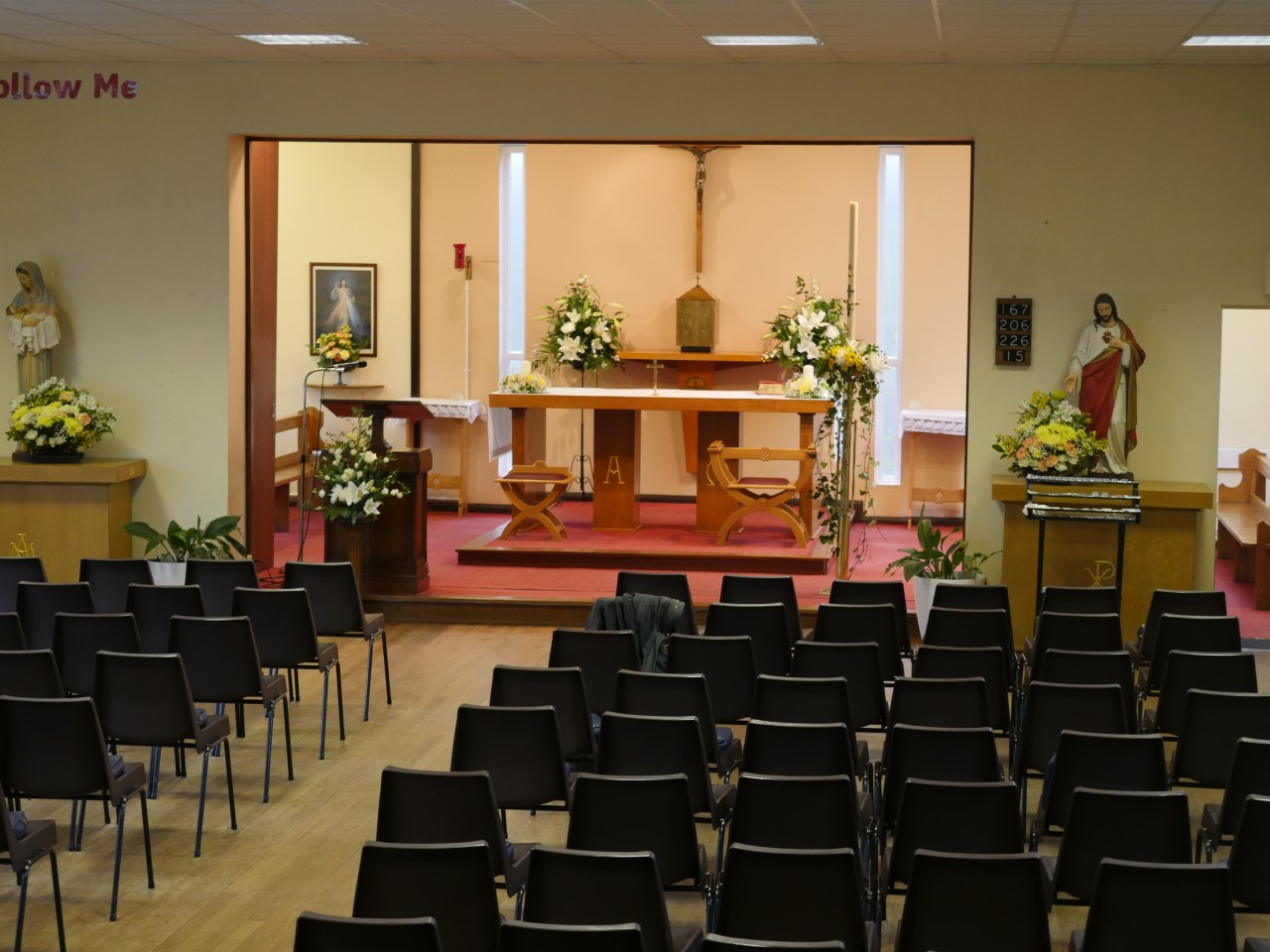 They count the money we receive per week (collection, hall hire, Mass stipends etc).
Have you an hour to spare on a Sunday morning after Mass? Could you help to reduce the workload of others? New Diocesan guidelines have been introduced stating that at least 3 counters are required to count the collection as soon as possible (we would prefer 4). Diocesan guidelines also state that 2 references are required for new counters. If you can help out, full training will be given. Contact the parish office or Diane Williams (dianewilliams44@aol.com) for a form which can be given to your referees for completion. A letter of suitability will also suffice. Thank you for your continued support, without which we could not function as a parish.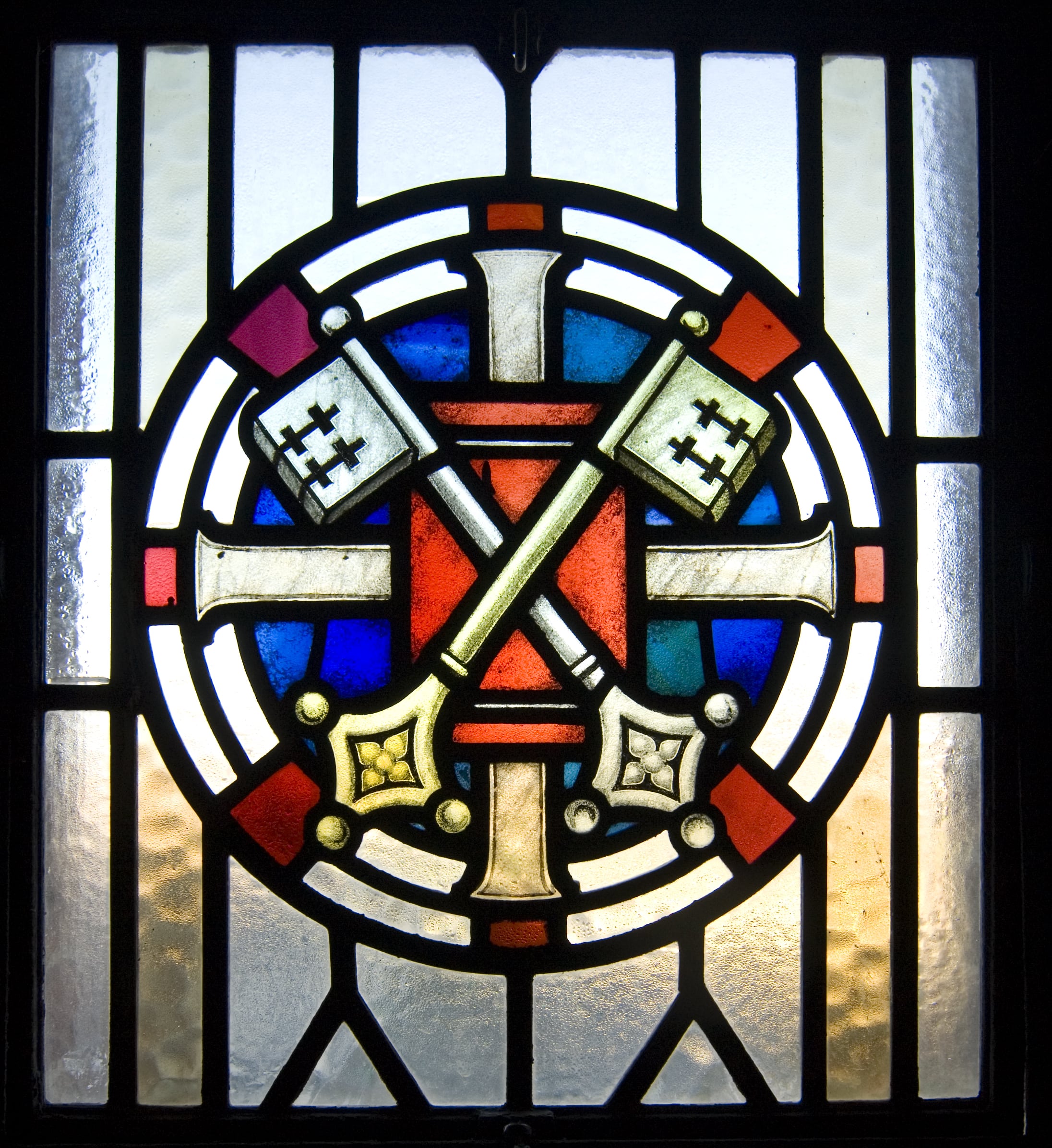 A group here to provide for all who come a safe place, where you will be listened to with acceptance, non-judgement, with empathy, compassion and love. Open every Thursday 9.30am – 12.30pm in the Parish Hall.
Please have a look at our Drop-in-Cafe page contact Deacon Martyn for more information.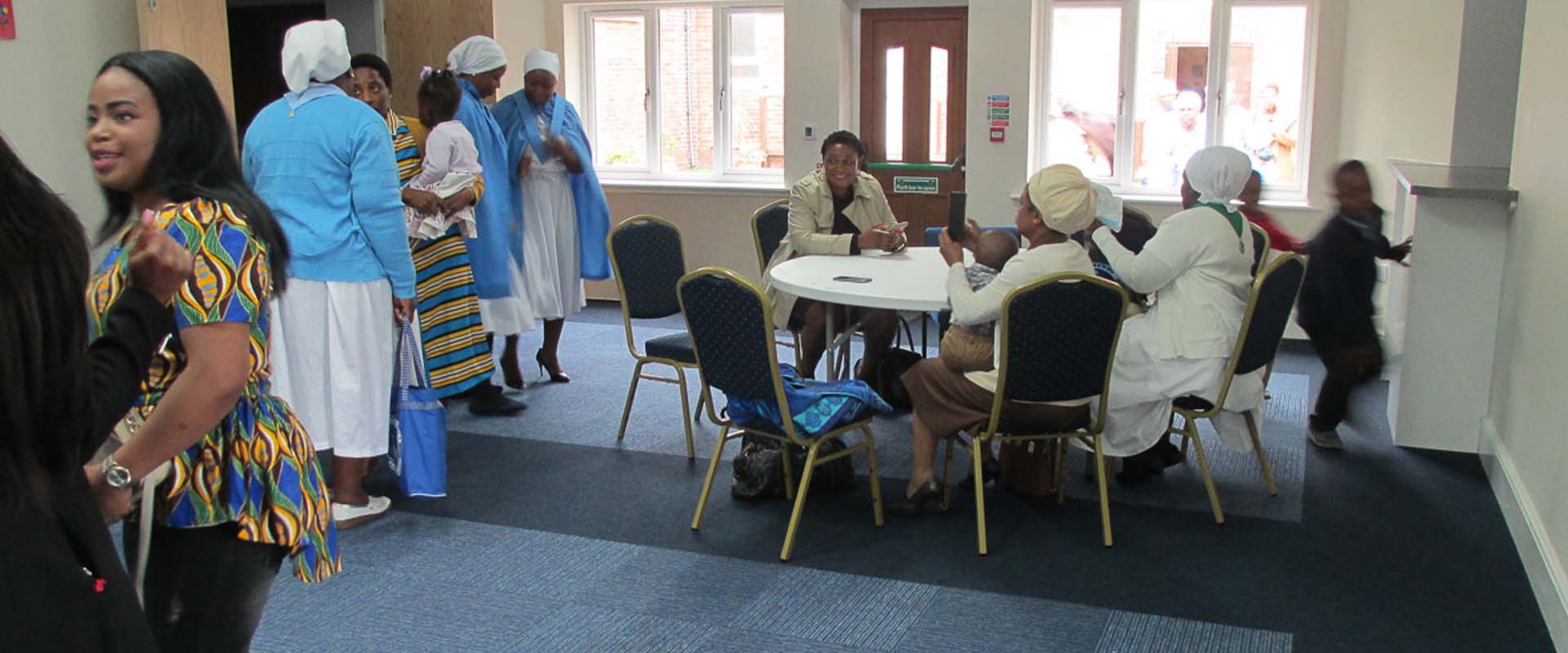 Be still in the presence of the Lord.
Monday – Saturday from 7pm – 8.30pm
every 1st Friday from 6.30am to 7.30am
every 3rd Sunday from 3pm to 4pm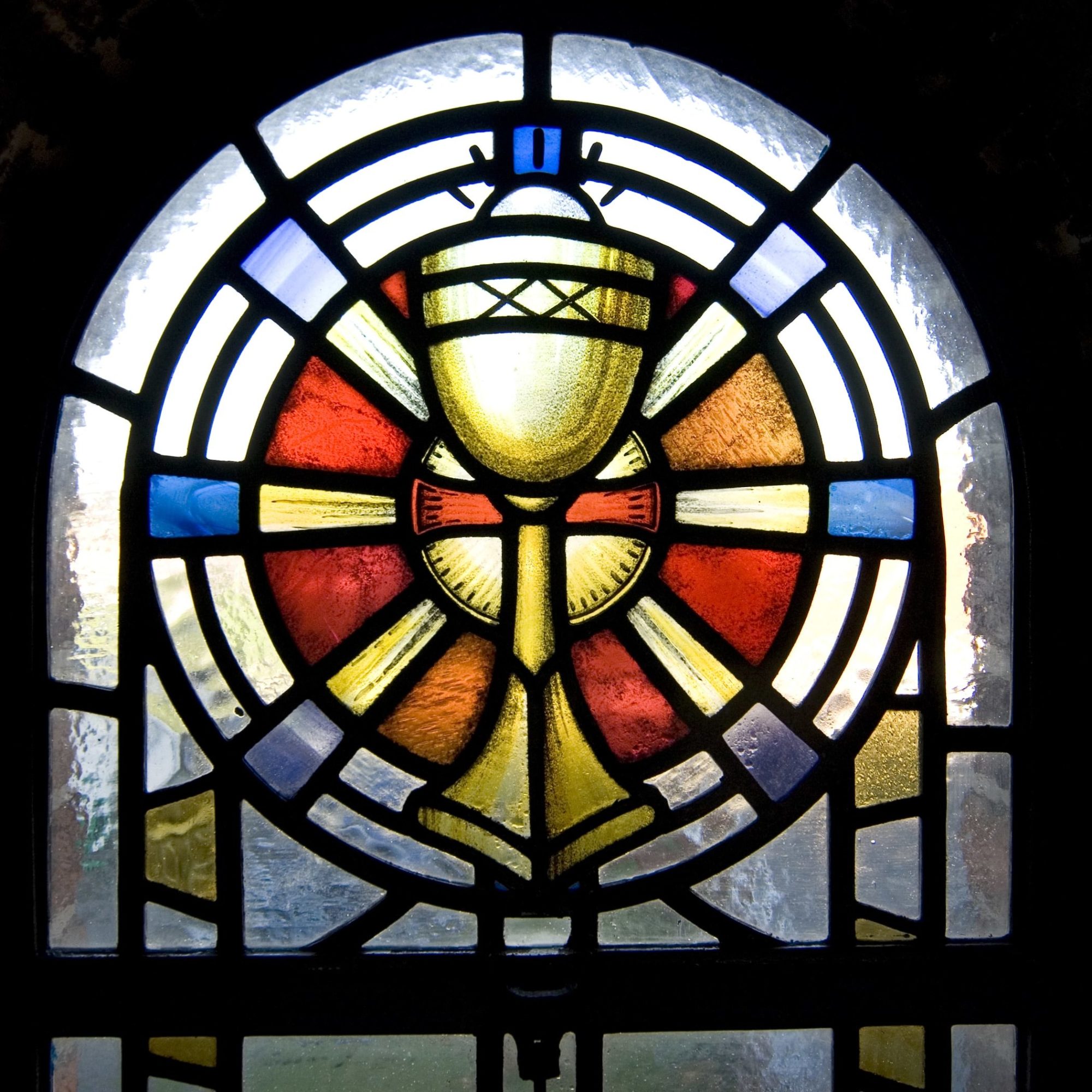 There are many groups and organisations in Nottingham trying to bring Christians from different denominations together as the Body of Christ, just as Christ prayed "that they may all be one" (John17,21). But this very important ministry cannot be a responsibility of the parish priest alone; it involves everyone by our Christian calling. Also, as a priest, Fr. John has too many commitments to be constantly actively involved. That is why he wants to install an "Ecumenical Group"; people committing themselves to work for the unity of Christianity and taking a part in the different groups and organisations to represent our parish.
At the moment, we have only two people attending meetings and interacting with other churches in Bulwell and Bestwood to represent our parish. But these two people give more time then they can afford. Could you go that extra mile to help them along in their ministry?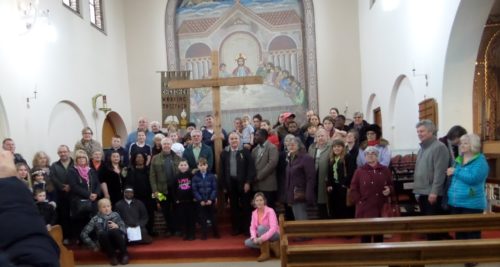 The Emmaus Group is a small group of parishioners formed to support bereaved families at funerals in our parish. They are there to welcome people, some of whom have never been to our church before, at what is obviously a difficult and distressing time. They are sometimes called on to assist with the service and to help the undertakers, if necessary.
If you feel you could help in this very rewarding ministry please contact the office.
Extraordinary Ministers of Holy Communion
Would you like to become more active in our liturgies? Why not consider becoming an Extraordinary Minister! You give the Eucharist to parishioners attending Mass or go out and visit sick parishioners to bring them Holy Communion.
We have a team of people, arranging flowers in our churches making them look nicer. New creative people always welcome!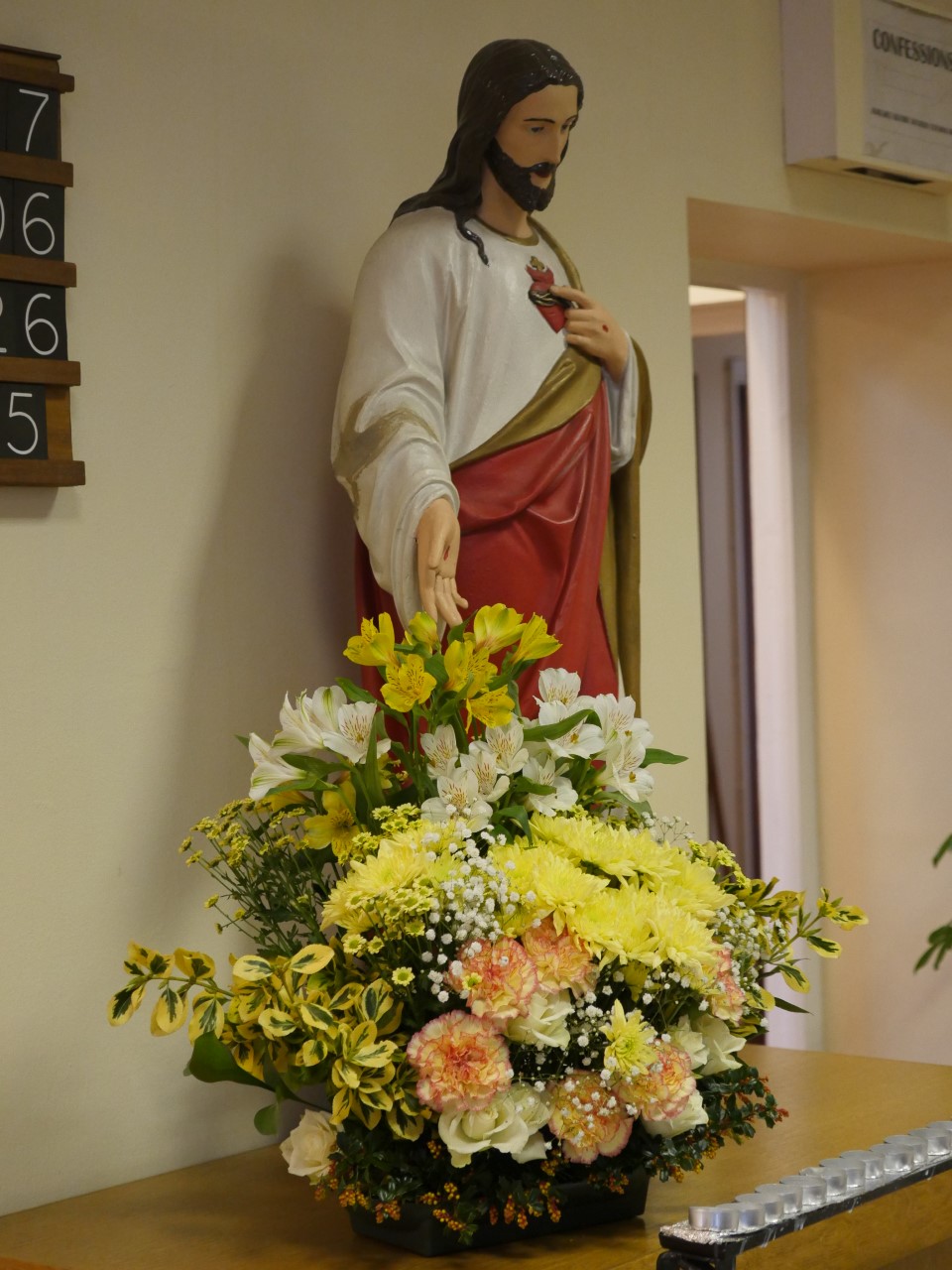 A group of parishioners organising various events in our parish, e.g. the Summer Fair, Summer BBQ, Indian Cuisine Night, Karaoke Night, etc.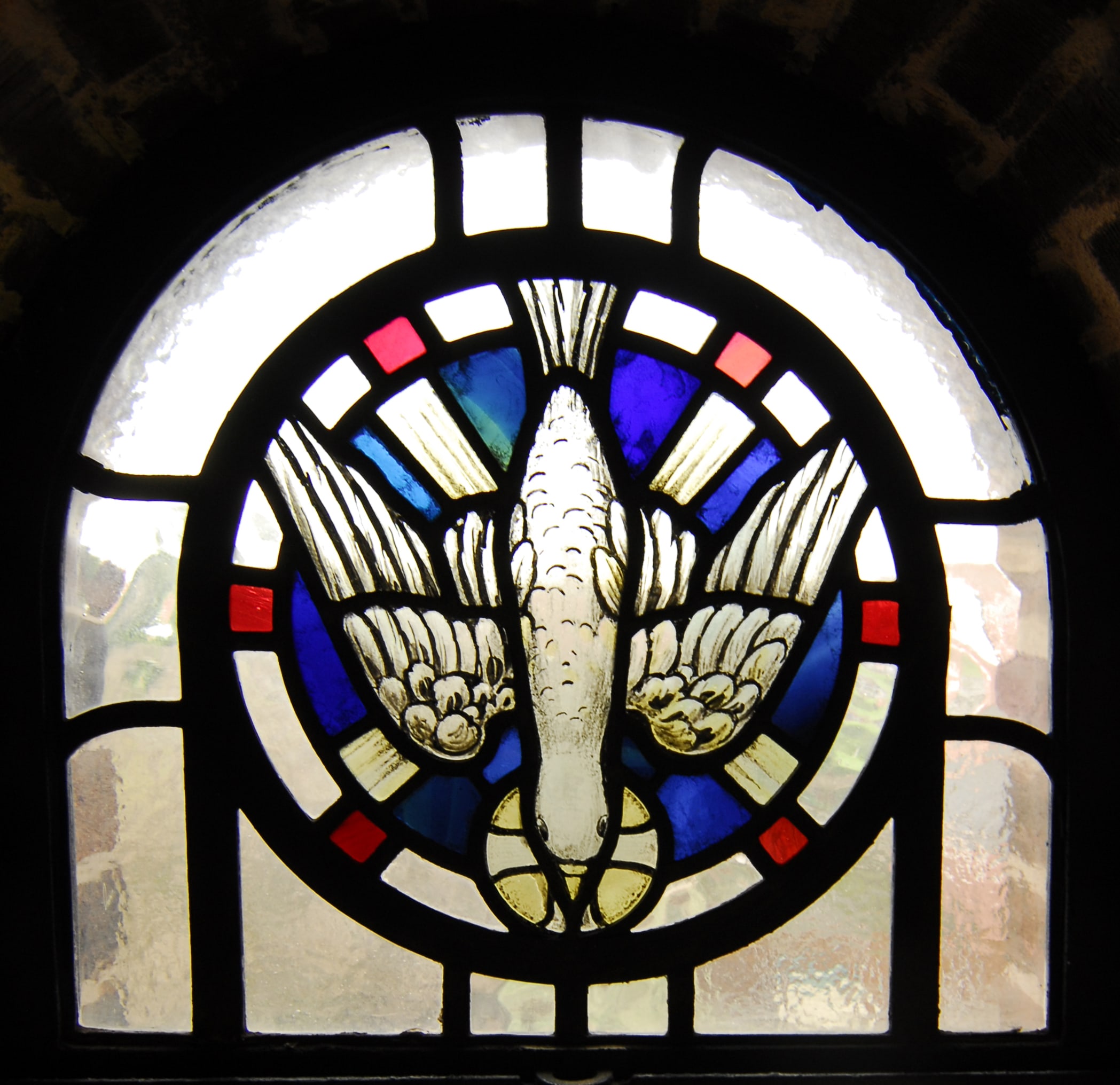 Eph'pha'tha Healing Service once a month, 6.15pm to 8.45pm at Our Lady's church. Praise & worship, Healing  Ministry, Adoration & Healing Mass by Fr. Victor Dakwan & Fr. John Martin.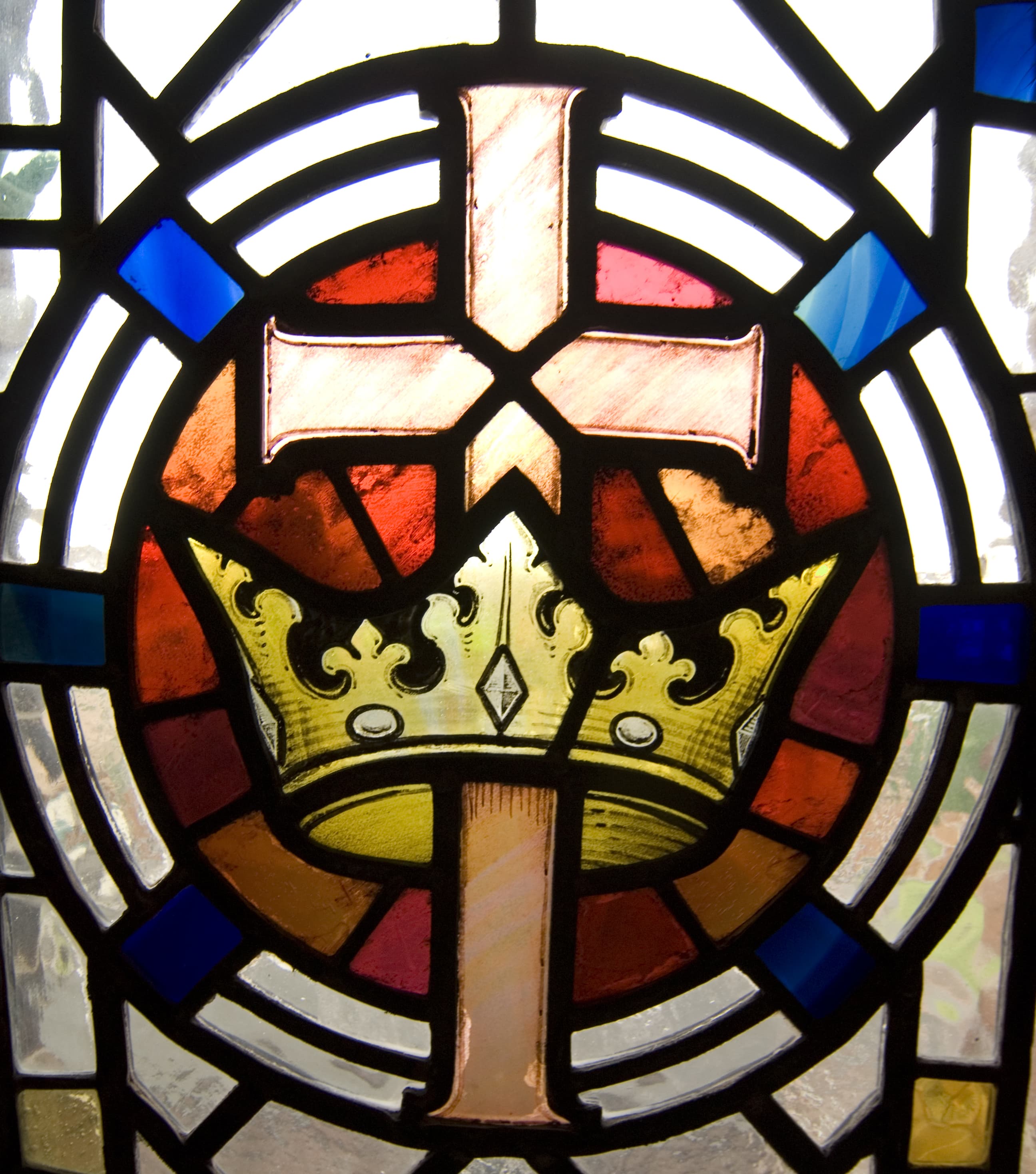 Fr. Richard and Deacon Martyn team up together to guide you spiritually through the preparation of your marriage. Please make arrangements at least 6 months in advance.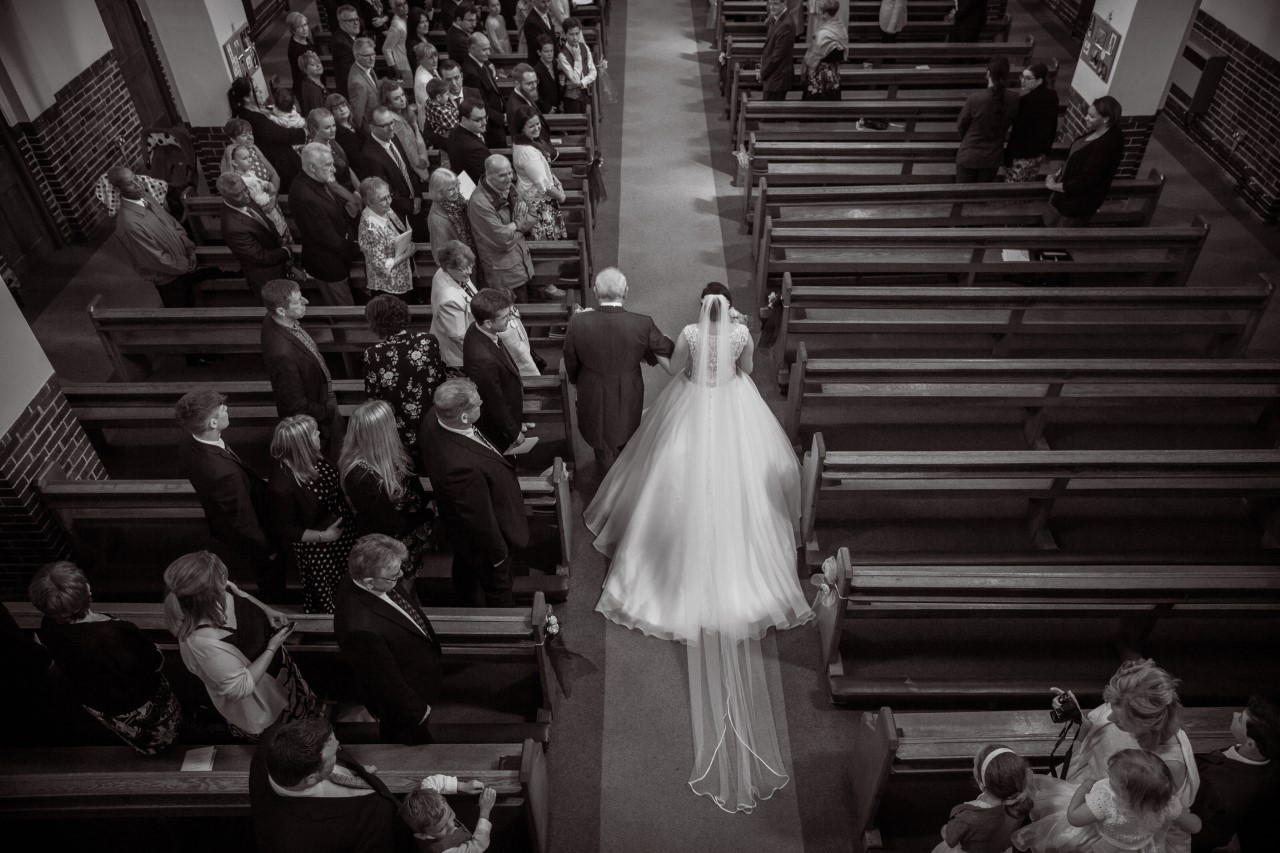 We have various music groups in our parish, providing music during our liturgies.
Fold group: about 10 musicians 

who play music and sing at Mass. They play on the 1st and 3rd Sundays as well as the 2nd Saturday Masses.

JC melody: a modern worship choir which provides music on the 2nd and 4th Sunday of the month.
Kenyan music group: they play occasionally, e.g. during our International Mass, Harvest Mass, etc.
Filipino group: on the last Saturday in a month, Chiara Albano provides music in Our Lady's.
Indian Community: they play during the Healing Service generally on the 4th Tuesday of the month.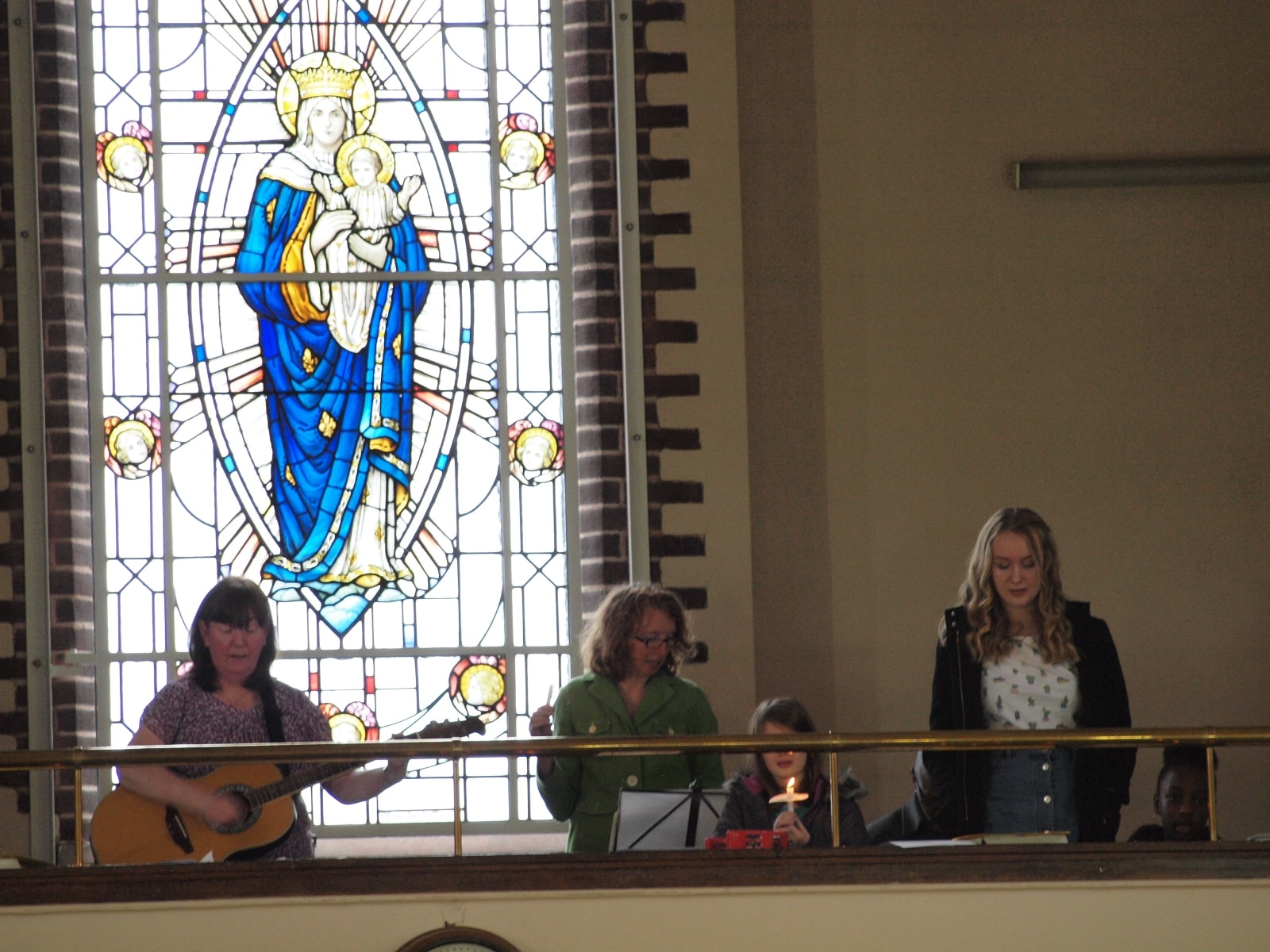 Regular weekly/monthly contributions to our parish upkeep. Also a chance to win £150, £75, £50 per month in the closed draw (250 Club).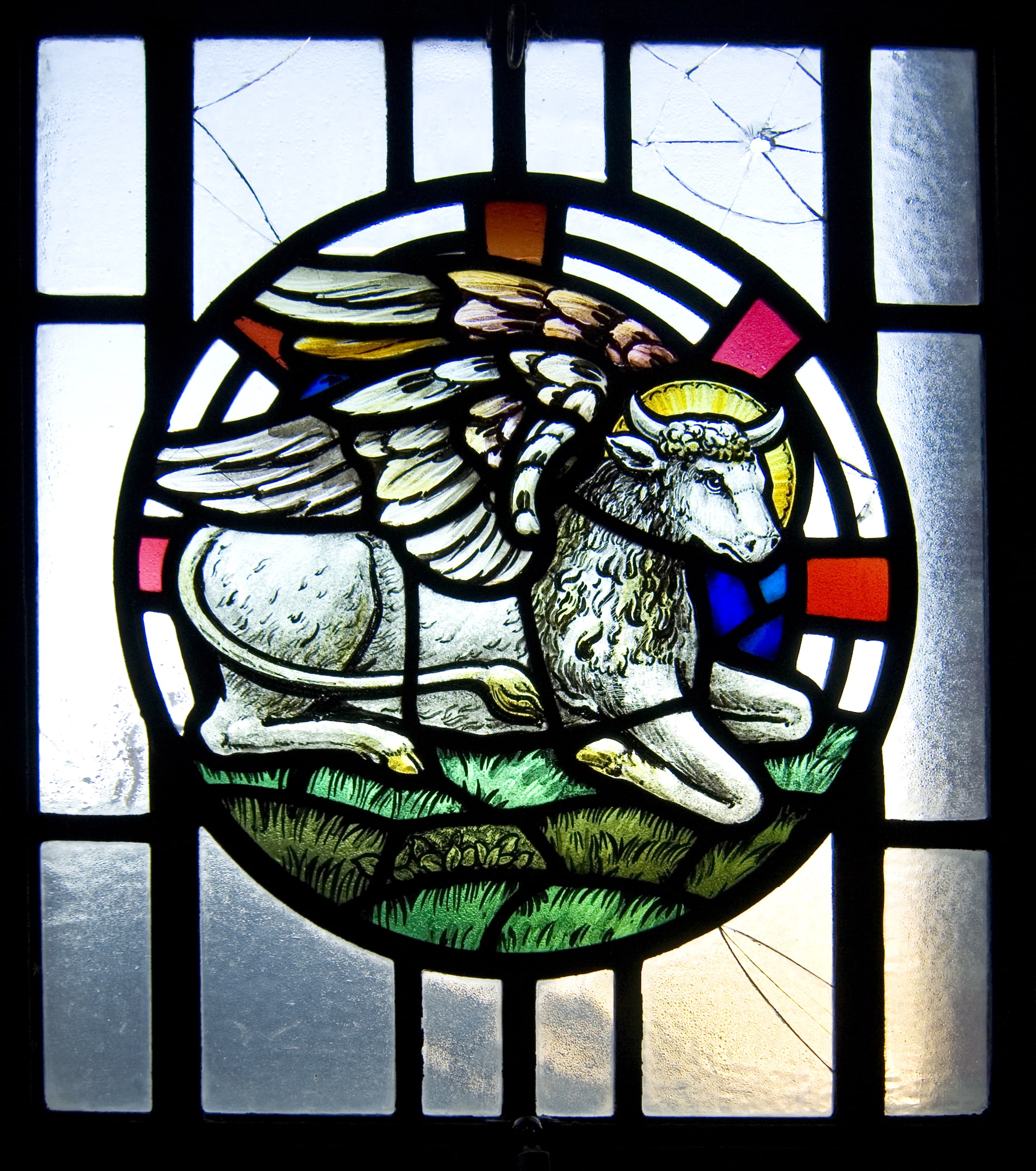 For those interested in learning more about the Catholic Faith.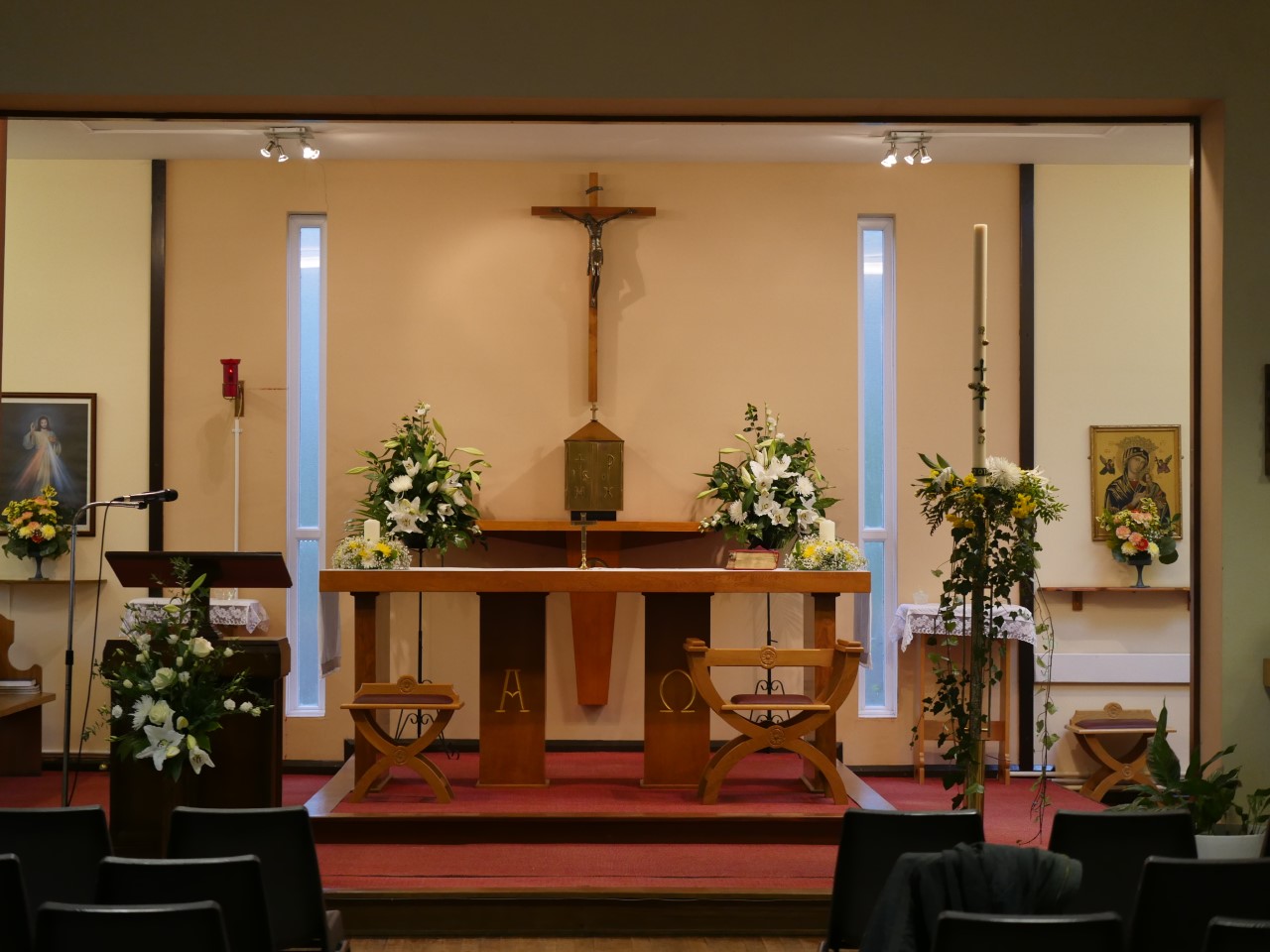 The readers proclaim the Word of God and introduce the Prayers of the Faithful in our liturgy.
New readers always welcome!
This group provides the refreshments on Sunday morning after Mass at Our Lady's. Through their service, we are able to share a lovely time as a parish together in the parish hall and socialise after Mass.
If you would like to join or leave the rota then please let Phil & Molly Miles know (phil.miles@milesfamily.org.uk).
Open in the Poor Clare Monastery adjacent to the church from 2 to 5 pm and after Masses. A great selection of presents, books, cards and much more.
The scripture group meets monthly to meditate on and talk about the Gospel of the following Sunday. Share your thoughts and faith and join. Next meetings will be announced in our weekly bulletin.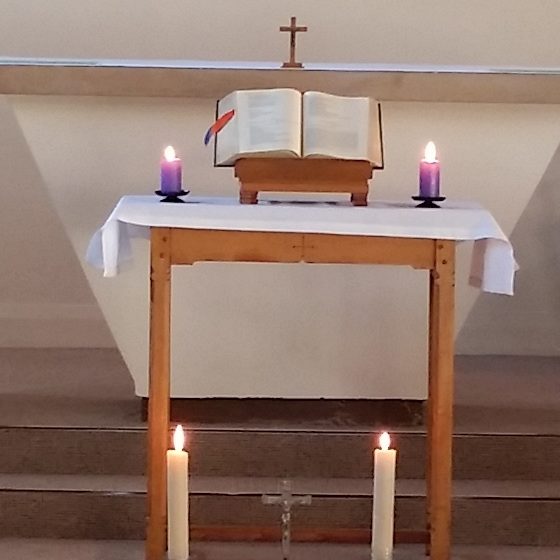 This group updates the Mass times, parish news, events and further information about our parish on our website.
If you are interested in administrating our new website, please contact the office.

Our welcomers warmly welcome those attending our liturgies and hand out additional information, e.g. mass sheet, information for 2nd collection, etc.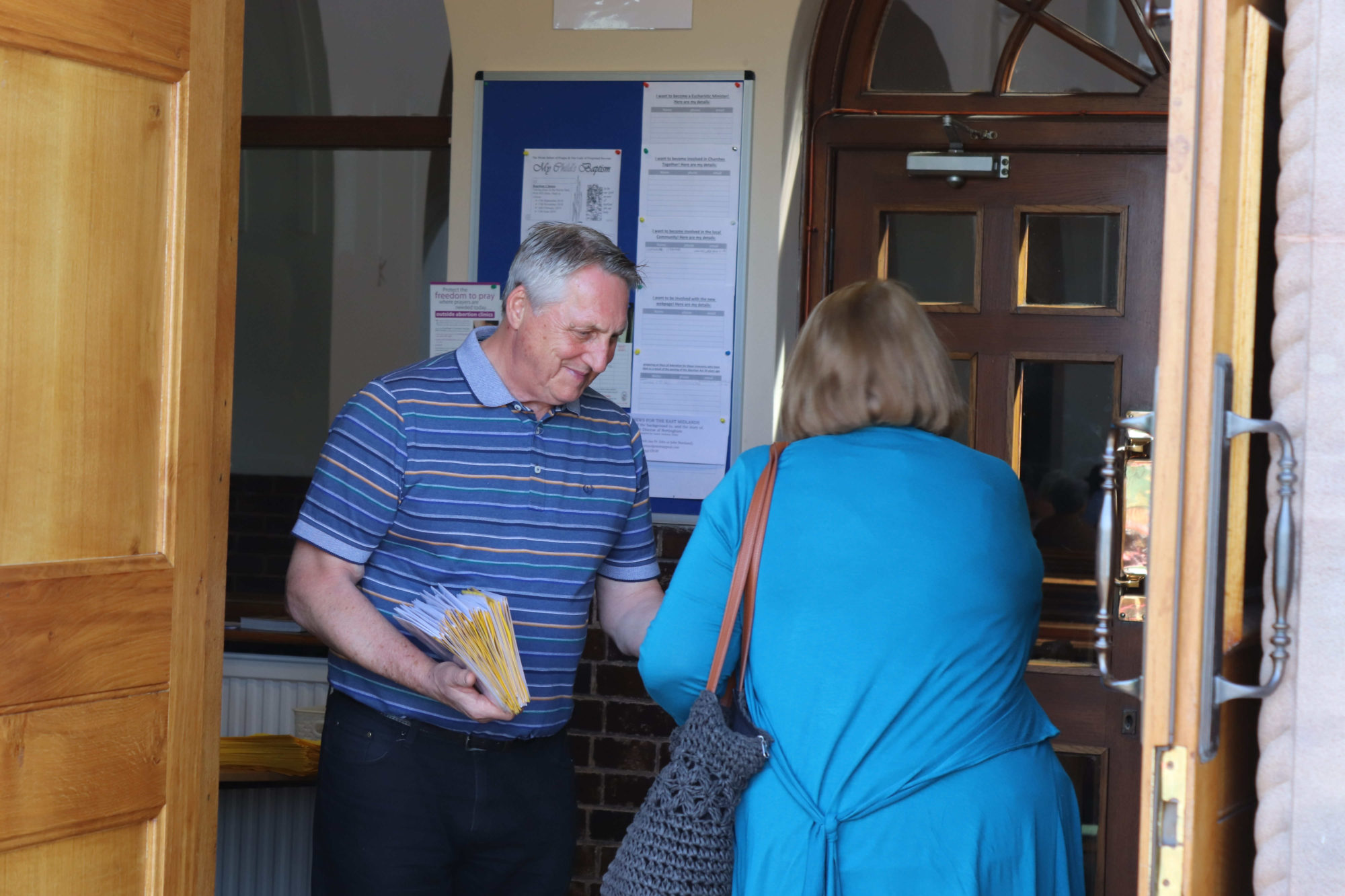 Held fortnightly in the parish hall for young people from Year 6 and above. Please have a look on our Youth Group page.