The Poor Clare Monastery is situated next door to Our Lady's Church in Bulwell. The Poor Clares are the only Enclosed Contemplative Community of Sisters in the Nottingham Diocese.
The Monastery was founded in 1927 and pre-dates the building of the present Church in Bulwell and the Sisters have always been involved in the life of our parish community. Some of the parish weekday Masses are offered in the Convent Chapel and the Sisters share in the spiritual life of our parish in many ways.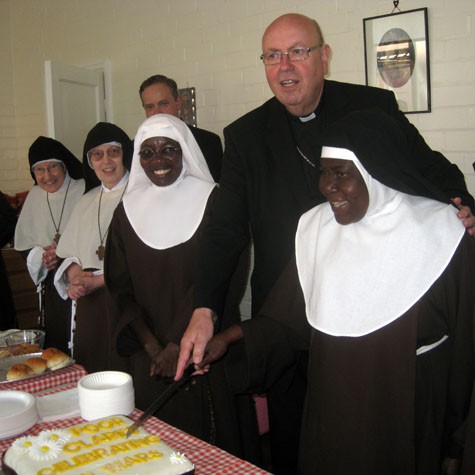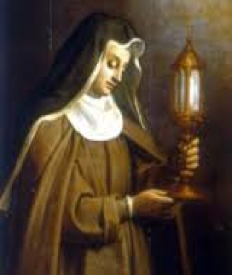 The Poor Clare Sister in Bulwell Nottingham Diocese is to bring daily before the Lord the joys and sorrows of the people of God through daily Adoration. Through her life in the cloister she allows herself to become a channel through which God's love, mercy and compassion can flow out in the World.
Could you leave everything  and follow Christ? Could you serve Him in silence and poverty as a poor Clare Nun? Could you find true joy by praising God and interceding for the world?
If you feel that you are called to be a poor Clare nun in Bulwell Nottingham Diocese please contact us.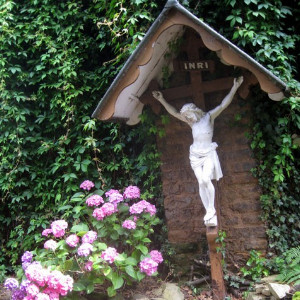 Look upon Him who became contemptible for you, and follow Him,  Making yourself contemptible in this world for Him.
What a great and praiseworthy exchange: To leave the things of time to for those of eternity, to choose the things of heaven for the goods of the earth, To receive the hundred-fold in place of one, And to possess a blessed eternal life!
From the letters of St. Clare of Assisi