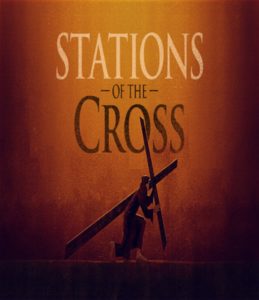 Due to Covid –19 restrictions this year we are unable to gather as a Parish Family for the Stations of the Cross.    Instead  we will be holding this devotion through Zoom.  Please make a special effort to join us in this deep spiritual prayer of the Cross.  The Stations of the Cross is a popular Lenten devotion recalling the events between Jesus' arrest and death on the Cross.  We hope you can join in this annual Lenten devotion and to give everyone the opportunity we have decided to hold them on two evenings a Friday and a Sunday.  Please see below for details:
Our Lady's Parish will lead the Stations of the Cross every Friday @ 7.30pm
This Friday (5th March), the Filipino community will lead us in prayer and reflect on Jesus' passion, death, and resurrection.
Join Zoom Meeting: https://us04web.zoom.us/j/79412406045?pwd=NWdvdFdKL3p5MWdQWjRrZDlhSWgzUT09
Friday 5th March @ 7.30pm details       Meeting ID:   991 4827 1665
Passcode:          1ss5Pg