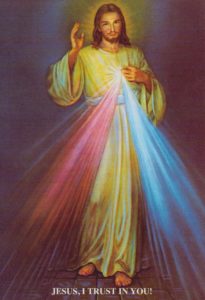 FEAST OF DIVINE MERCY
Will be held at Our Lady's Church on Sunday 11th April at 2.30pm until 3.30pm. 
A seat can be booked using the Diocesan booking system 7 days before the Feast Day. 
Quote from Sr Faustina's Diary—I desire that the whole world know My infinite mercy.   I desire to grant unimaginable graces to those souls who trust My mercy.  The more a soul trusts the more it will receive.